We finished recording our next full length album!
.
Recording with Richard Marr up at Galaxy Park Studios was effin amazing, we can't wait to get the CD's pressed and let you hear what we captured last weekend… We will have them in our hands right before tour, so you may not have a chance to buy one until we get back, but we just might, maybe, have them at the Firehouse 13 show on June 17… gasp
.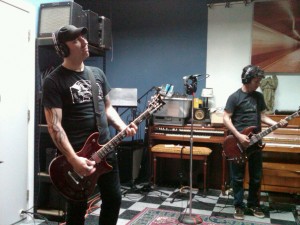 .
Also, we were nominated for Best Punk/Garage Act in the Providence Phoenix Best Music Poll 2010. The awards show is Wednesday night June 9th, and we get to play the show!
So come on down to LUPO's on June 9th
FREE SHOW!  6pm