TONIGHT!!
saturday, april 26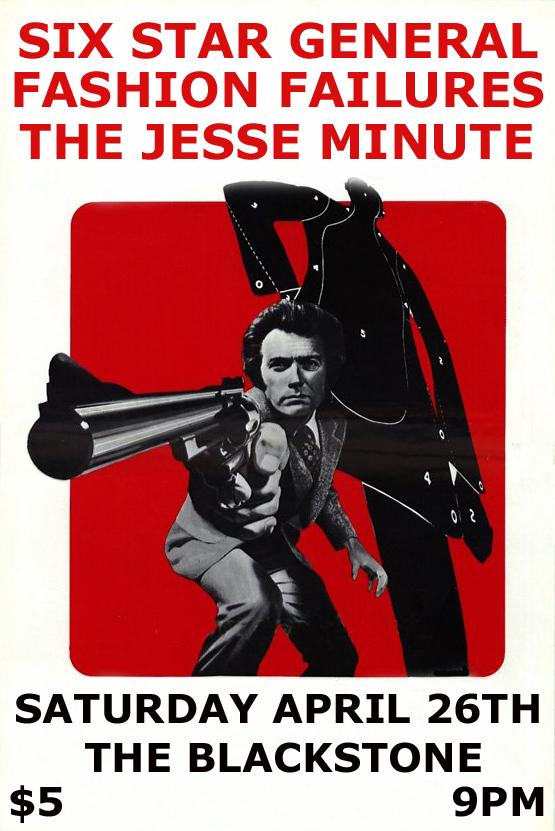 We go on around 9:30pm, get there early and stay late!
Our brethren bands Fashion Failures and Six Star General join us to rock you.
21+
cheap $5 cover
rock bands
pool tables
smoking patio
hello?!
at: The Blackstone
Pawtucket RI
Don't miss it, with so many friends and fans
in one place there's sure to be chaos.
~missa
TJM